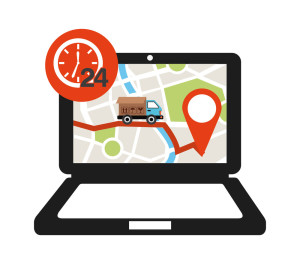 ProCarTrack, a division of Multicom Net S.A., was founded in 2009. There was a lack of a system on the market that could make better use of the tools and resources freely available on the Internet.
ProCarTrack has undertaken to offer a service that uses the best mapping systems, geolocation databases and communication technologies. The great advantage of this service is its access from an Internet browser. User configuration changes, dedicated machines and software installations are unnecessary. Access to the Internet is everything that you need.
This service has been popular since its launch and is appreciated by our customers because of its fast and easy use.
No hidden fees
Without software or hardware to manage on site, maintenance costs are non-existent, as well as software license fees.
Price
We want to give you what you need, without unnecessary extra functions. By keeping costs low, we can offer you a higher level of service at a competitive price.
We appreciate any opportunity to discuss with our customers their needs regarding geolocation and vehicle tracking. We understand that this can be a significant step in the development of a growing business, and the successful implementation of this technology is of paramount importance.
You'll find that our sales strategy is pleasantly different: we don't knock you out of your phone calls, and we give you time to decide. We know that our product sells itself!
If you would like to speak with us, please do not hesitate to contact us at +509 2940 0987 / +509 2226 6162 / +509 2226 6163 / (954)364 7406 or by email at info@procartrack.com.